Today's Devotional:
May 26
Crown of Life
The Olympics began in ancient Greece. But the spirit of prowess and competition didn't disappear when Rome replaced Greece as the dominant Mediterranean power. The Romans tested themselves with training and competition just as the Greeks had—all for the glory of winning a crown, a wreath of leaves to wear on one's head.

Send me Dr. Jeremiah's Devotionals
Sign Me Up »
Please enter a valid email address
You've been successfully signed up!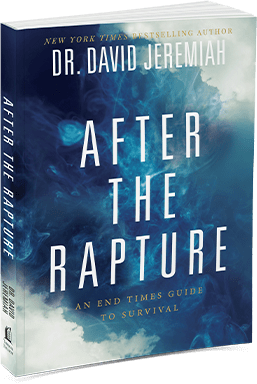 A Thought-provoking Glimpse into the Future
An End Times Guide to Survival
After the Rapture presents the perfect primer for you on this critical prophetic event, the ideal witnessing tool for unsaved loved ones, and a resource of biblical direction for those seeing answers in the future. Inside this paperback volume, you'll find:
A detailed look at what the Rapture is, how it happens, and what happens afterward.
Eye-opening sections on the Rapture, Judgment Day, and the Great Tribulation.
The information you need to clear up your own confusion and prepare for Christ's return.
A unique, compelling way to share Jesus with those in danger of being left behind.
Valuable questions and answers, Scripture verses, life application, and more!
This is NOT a work of fiction. In these pages, you won't find speculation...but rather a pure and detailed description straight from Scripture about what life will be like After the Rapture.
This Could Be the Day!
Get Ready. Prepare Your Loved Ones!
Bible prophecy is one of the best ways you and I have to reach people for Christ—now more than ever! This is why—in this last month of our, This Could Be The Day three-month prophecy campaign you won't want to miss the opportunity to take advantage of all the resources offered to bring you comfort during these troubled days and to equip you to reach your loved ones for Christ.
Who would you reach out to if you knew that Jesus was coming back today? Our Lord is coming back quickly. It could be any day—perhaps this day. You certainly know someone—maybe many people—who would be caught unprepared if He were to come back today.
Whoever God is laying on your heart, please—don't wait another moment, another day.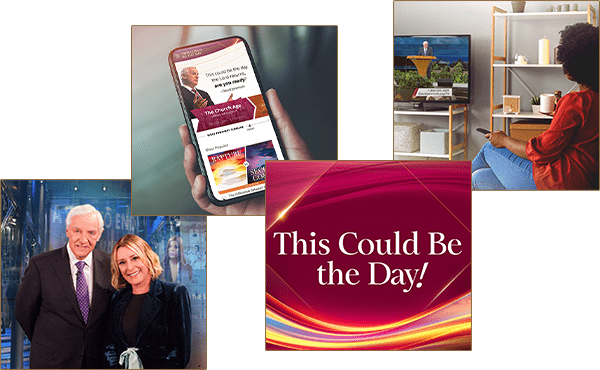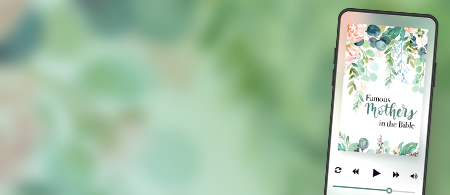 Exclusive Bible Strong Partner Series:
Famous Mothers of the Bible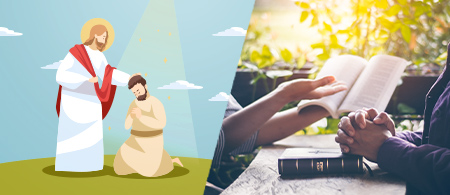 How much do you know about Bible Prophecy?
Quiz: Test Your Knowledge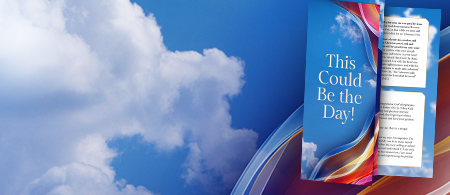 This Could Be the Day Witnessing Tract
Free Shareable Salvation Guide!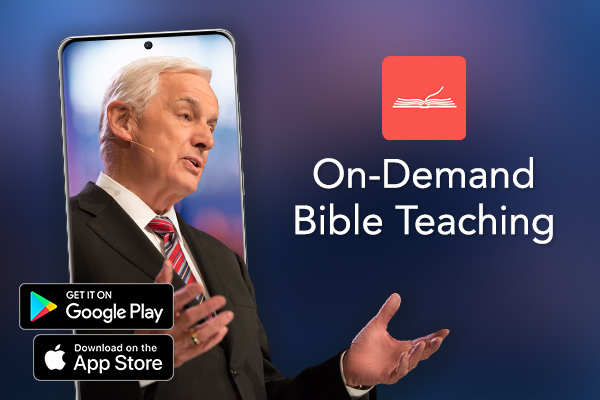 Wherever You Go, Turning Point is There
Never Miss a Message With the Turning Point App
Broadcast schedules are determined months in advance. Life isn't. When the unexpected happens, find Bible Strong teaching at any time of the day or night on our free mobile app.
Stream or download messages
View daily devotionals
Access your account information and content
Keep in touch with everything happening at Turning Point
Click to Explore!
Bible Prophecy Timeline
See God's plan for the future with the easy-to-scroll Bible Prophecy Timeline. Designed to help you gain an understanding of biblical prophecy, you'll find topics relating to life as we know it and to how to prepare for Christ's return as you explore:
The Church Age
The Rapture
The Tribulation
The Second Coming
The Millennium
Great White Throne Judgement
New Heaven & New Earth
Grow in your knowledge of Biblical prophecy and experience newfound hope for the future God has planned for us!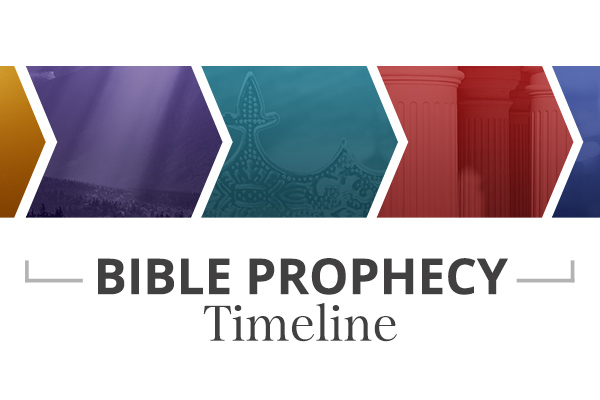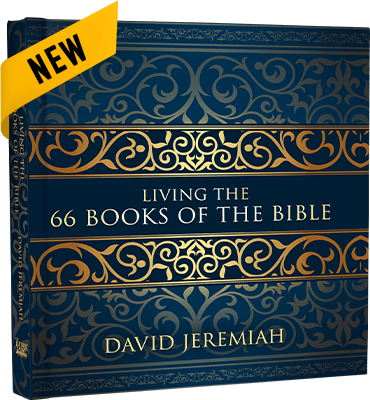 Put God's Word into Practice—Book-by-book!
Living the 66 Books of the Bible
In his newest book, Dr. Jeremiah will take you on a journey through all 66 books in the Bible to reveal how each one practically applies to your daily life!
For each book of the Bible—66 in all—you'll find:
A practical application to put into practice
A key theme to reflect on
A key challenge to tackle
A key verse to memorize
A key prayer to pray
Perfect for long-time followers of Christ and new believers alike, Living the 66 Books of the Bible will not only encourage and challenge you as you study the entirety of God's Word, but also equip you to harness its life-changing power through action.
WHAT THE BIBLE SAYS ABOUT THE END TIMES
This Could Be the Day Prophecy Tools
Amid the chaos of today, people have questions. They're interested in what the Bible says about the End Times. You're probably seeing this in your own life—as friends and family, and even you personally, seek the clarity and hope only God's Word can provide.
This is why—as our This Could Be The Day three-month prophecy campaign begins to wrap up, you'll want to request any prophecy resources you may have missed. These resources will offer you comfort during these troubled days and will equip you to reach your loved ones for Christ.
Our Lord is coming back quickly. It could be any day—perhaps this day. So please don't wait—request these prophecy tools today!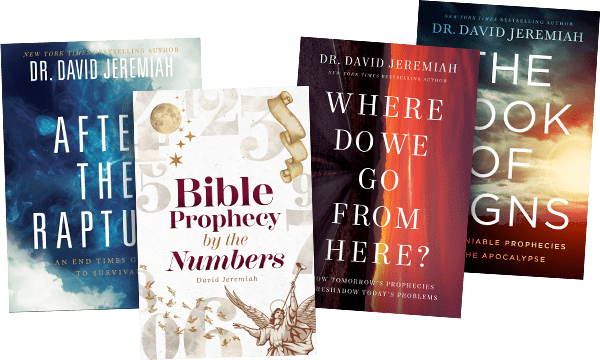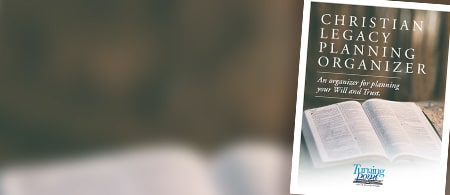 Christian Legacy Planning Organizer
Download Your Free Planning Guide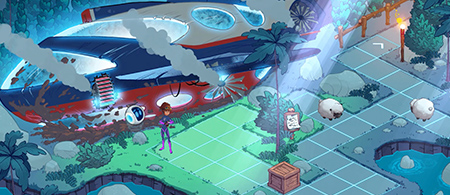 Free fun for the kids
Airship Genesis: Pathway to Jesus Mobile Game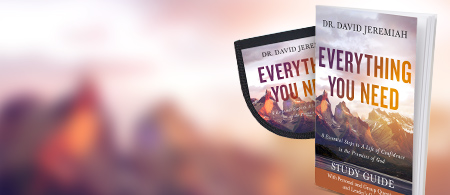 Find Confidence in God's Promises
Everything You Need by Dr. Jeremiah
Now Filming!
Dr. David Jeremiah's Why the Nativity?
Every year, millions of people around the globe celebrate Christmas. But do they understand the profound importance and authenticity of Jesus' birth?
Turning Point is partnering with Christians who have worked with major theme parks and blockbuster films to produce an innovative, cinematic presentation of the most pivotal moment in human history. By combining their visual storytelling with details from both Old and New Testaments, Dr. David Jeremiah will take you on a biblically accurate, Christ-centered, unforgettable journey through the wonders of Christmas.
This groundbreaking presentation of the Nativity will be accessible to millions of households through Turning Point's extensive line-up of television networks and digital platforms—and you can be a part of it! Access exclusive behind-the-scenes updates now on Instagram!
Be Encouraged, Challenged, and Strengthened
Free Magazine Download
One of the best ways to connect with the ministry of Dr. David Jeremiah is through Turning Points magazine. Each month, Turning Point publishes a beautifully illustrated magazine to inform you of all that's happening at Turning Point and to help you apply the truth of God's Word to your life every day.
Inside every issue, you will find:
Daily devotionals
Inspiring articles from David Jeremiah
Important ministry updates
Radio and TV broadcast schedules
There is no charge for a subscription, and Turning Points is one of the best ways to stay in touch with the ministry of Dr. David Jeremiah. We hope you will request a complimentary subscription today.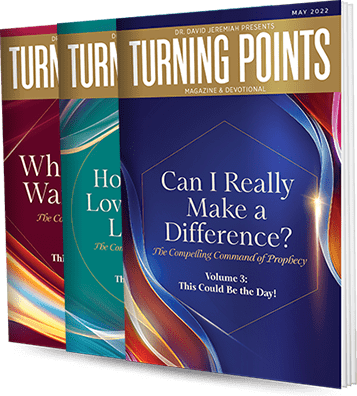 Life Lessons From Deborah
A Mother in Israel
Motherhood, albeit a blessing, can be messy. When our children are young, we invest in their education and imagine a bright future. But the path from the cradle to adulthood is often fraught with unforeseen hardships. Just ask Deborah, the Old Testament judge, who was "a mother in Israel." Her experience with leading a wayward nation reminds us of motherhood's high calling and challenges us to double down with a steadfast commitment, a courageous heart, and a confident faith.
From This Point Forward
"Your Voice: Living Out Loud" by Dr. Jeremiah
Our job is not to evaluate our eloquence, knowledge, level of influence, or any other factor. If we believe we are standing on holy ground—ground to which God has led us for that moment—that is all we need to know. We need to speak as God gives us utterance and boldness and leave the results to Him.
But let us be reminded: Scripture, especially Proverbs and James, warns us about the danger of words spoken out of place. Once spoken, words cannot be taken back. We must never be afraid to speak of our faith in Christ; we must always be careful to speak with grace, with words "seasoned with salt" (Colossians 4:6). Everyone deserves to hear God's opinion; not everyone needs to hear ours!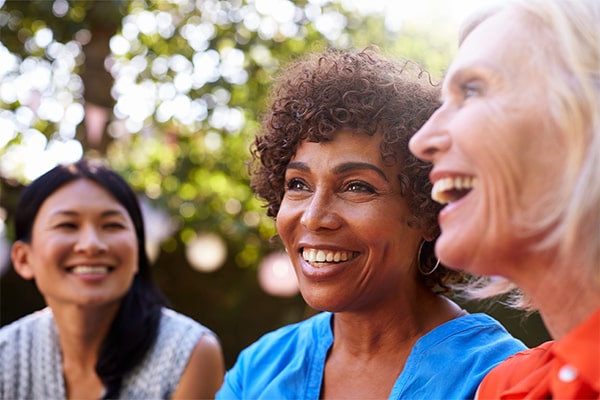 THINGS ARE GOING TO GET BETTER—MUCH BETTER! JESUS IS COMING!
A Preview of Christ's Coming Kingdom
During Christ's reign, there will be no war. Kingdoms will be unified. Even the animal kingdom will be at peace. It will be a time of unrestrained prosperity, and all want will be eliminated. Christ's kingdom will be a holy kingdom. Satan will be bound and sealed so that he cannot deceive the nations.
In Christ's kingdom, life spans will stretch far beyond one hundred years. Everyone will enjoy perpetual health. The extraordinary life spans that were common before the Flood will reappear. The Millennium will be an exhilarating era of happiness, contentment, and personal joy. It will be the answer to many ancient and anguished prayers.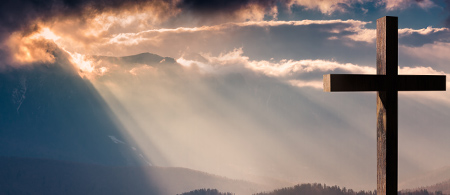 Discover hope—find renewal
Become a Christian Today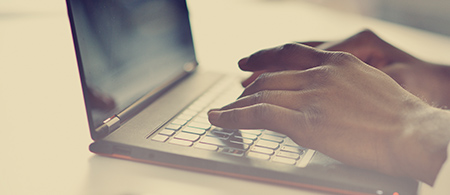 Do you have a favorite message from Dr. Jeremiah?
We Want to Hear From YOU!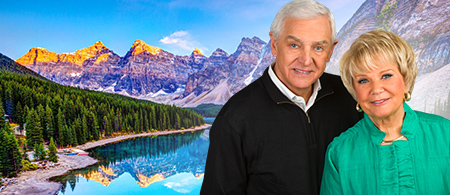 Discover the intersection of relaxation and inspiration
Travel With Turning Point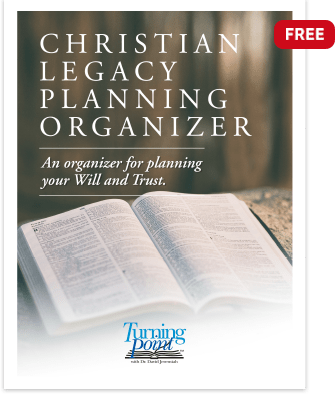 DOWNLOAD YOUR FREE LEGACY-PLANNING GUIDE
Christian Legacy Planning Organizer
We all enjoy planning for our family vacations and getaways with loved ones. However, how many of us spend more time planning a vacation than we do planning for the future? Probably most of us. Why? Because planning for a vacation is fun, exciting, and brimming with anticipation. Planning for our future seems to be a bit different since it can involve fear, confusion, and uncertainty. But, if you plan for your future legacy in an organized way, it can be just as simple as planning for that wonderful vacation that is so exciting. You just need to get started, and we want to help.
Begin the process of making plans that last by downloading your copy of Turning Point's free Christian Legacy Planning Organizer.
New From Airship Genesis
Invasion of Rocket Cove
Rocket Cove is under attack! When a mysterious ship appears over the Genesis Exploration Squad's hometown, the people of Rocket Cove are thrown into a panic. What is this mysterious ship? Who is piloting it? And what do they want?
When this invading ship starts moving around the town, affecting its residents in strange—and hilarious—ways, the questions only multiply. And just when the squad thinks the worst is over, a giant robot appears! It is up to the Genesis Exploration Squad to solve the mystery and move forward without fear against The Invasion of Rocket Cove.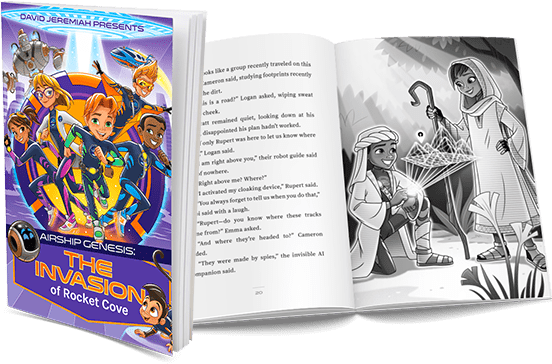 From Dr. David Jeremiah
Tour the Land of the Bible with Dr. David Jeremiah
After leading several trips to the land of the Bible, Israel has become one of my favorite places on earth. Donna and I are excited to return for another Turning Point Israel tour, March 19-29, 2019.
We'll visit historical places like:
Gethsemane
The Sea of Galilee
The Mount of Beatitudes
And more
I'll guide you through these sacred sites and others, teaching God's Word as we retrace our Savior's steps. Imagine seeing the same landscape Jesus saw, being baptized in the Jordan River, or singing at the Garden Tomb in Jerusalem.
These life experiences will change you forever.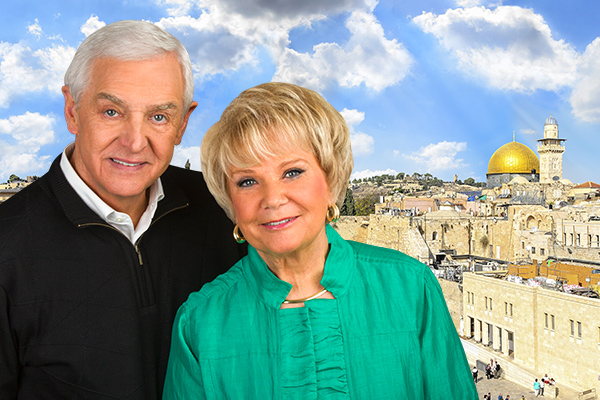 THANK YOU FOR YOUR SUPPORT OF OUR GOD-GIVEN MISSION:
Delivering the unchanging Word of God to an ever-changing world.