Television Series:
Now Airing
Here are the current teaching series now airing on Turning Point Television. Enter your email address in the box below to receive updates about upcoming broadcasts.
Series Updates »
Please enter a valid email address
You've been successfully signed up!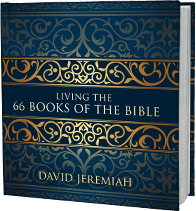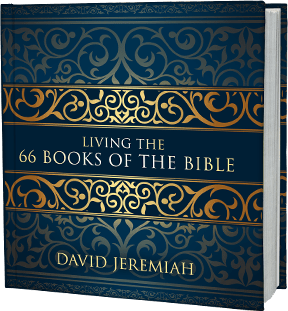 Newly Released!
Living the 66 Books of the Bible
It's one thing to understand the 66 books of the Bible. It's another thing to live them, to put them into practice, and to be doers of the Word!
Put God's Word into practice—book-by-book with this brand-new resource!
New From Dr. David Jeremiah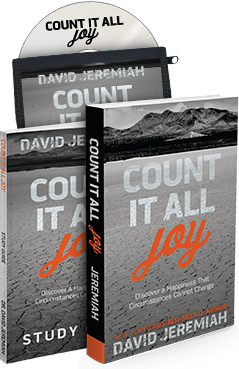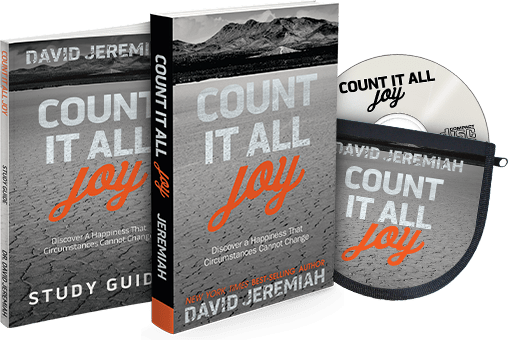 Discover Enduring Happiness
Count It All Joy Ministry Set
Immerse yourself in the joy of relationship with Jesus Christ through this rich exploration of Philippians. The ministry set includes the Count It All Joy book, the study guide, and Dr. Jeremiah's complete message series on your choice of CD or DVD.
Learn More
This Could Be the Day!
Get Ready. Prepare Your Loved Ones!
Bible prophecy is one of the best ways you and I have to reach people for Christ—now more than ever! This is why—in this last month of our, This Could Be The Day three-month prophecy campaign you won't want to miss the opportunity to take advantage of all the resources offered to bring you comfort during these troubled days and to equip you to reach your loved ones for Christ.
Who would you reach out to if you knew that Jesus was coming back today? Our Lord is coming back quickly. It could be any day—perhaps this day. You certainly know someone—maybe many people—who would be caught unprepared if He were to come back today.
Whoever God is laying on your heart, please—don't wait another moment, another day.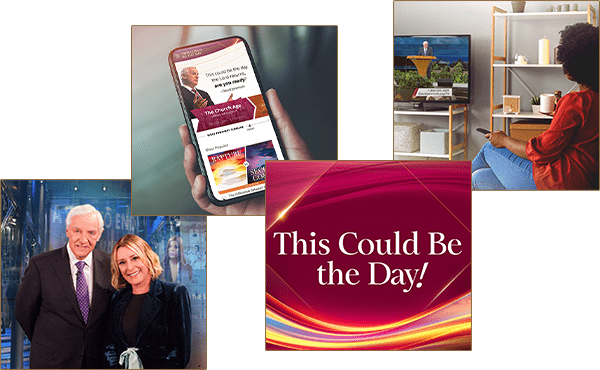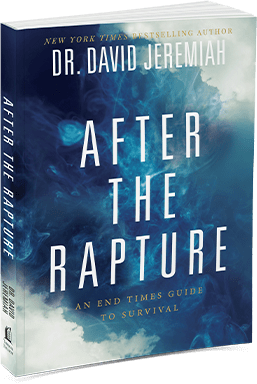 A Thought-provoking Glimpse into the Future
An End Times Guide to Survival
After the Rapture presents the perfect primer for you on this critical prophetic event, the ideal witnessing tool for unsaved loved ones, and a resource of biblical direction for those seeing answers in the future. Inside this paperback volume, you'll find:
A detailed look at what the Rapture is, how it happens, and what happens afterward.
Eye-opening sections on the Rapture, Judgment Day, and the Great Tribulation.
The information you need to clear up your own confusion and prepare for Christ's return.
A unique, compelling way to share Jesus with those in danger of being left behind.
Valuable questions and answers, Scripture verses, life application, and more!
This is NOT a work of fiction. In these pages, you won't find speculation...but rather a pure and detailed description straight from Scripture about what life will be like After the Rapture.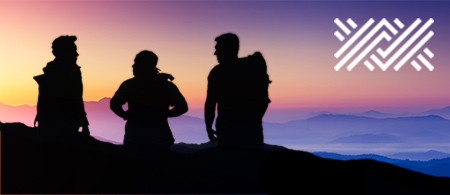 Does God Have Anything to Say to Young People Today?
Passages—Young Adults Pursuing Jesus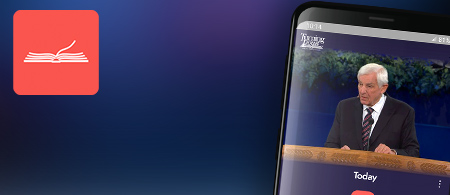 Stream Messages, Read Devotionals, and More
Download the Free Turning Point App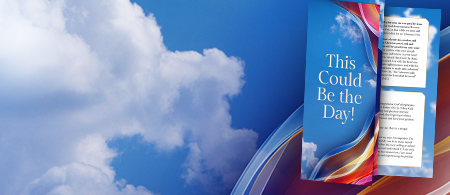 This Could Be the Day Witnessing Tract
Free Shareable Salvation Guide
Now Filming!
Dr. David Jeremiah's Why the Nativity?
Every year, millions of people around the globe celebrate Christmas. But do they understand the profound importance and authenticity of Jesus' birth?
Turning Point is partnering with Christians who have worked with major theme parks and blockbuster films to produce an innovative, cinematic presentation of the most pivotal moment in human history. By combining their visual storytelling with details from both Old and New Testaments, Dr. David Jeremiah will take you on a biblically accurate, Christ-centered, unforgettable journey through the wonders of Christmas.
This groundbreaking presentation of the Nativity will be accessible to millions of households through Turning Point's extensive line-up of television networks and digital platforms—and you can be a part of it! Access exclusive behind-the-scenes updates now on Instagram!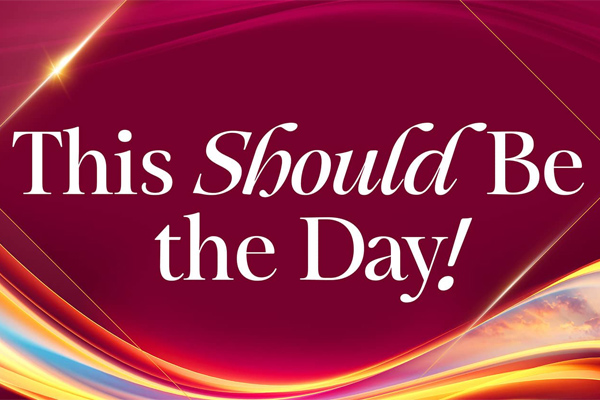 God Has a Wonderful Plan For Your Life!
This Should Be the Day
Perhaps you have been watching Turning Point Television for years, or you've just recently stumbled across our website. We never want to assume that everyone in our audience knows Jesus as their personal Savior. Maybe you know about God but do not know God. The first step in knowing God is accepting Jesus as your Savior. God's Son came and dwelt among us, knew no sin, paid the sacrifice for our sins on the cross, rose three days later, and now sits at the right hand of God interceding on our behalf.
If you have ever wanted to know how to receive Jesus as your Savior, here is a simple plan of salvation that will lead you to the cross of Jesus.
No matter what you have done wrong, God will forgive you.
Click to Explore!
Bible Prophecy Timeline
See God's plan for the future with the easy-to-scroll Bible Prophecy Timeline. Designed to help you gain an understanding of biblical prophecy, you'll find topics relating to life as we know it and to how to prepare for Christ's return as you explore:
The Church Age
The Rapture
The Tribulation
The Second Coming
The Millennium
Great White Throne Judgement
New Heaven & New Earth
Grow in your knowledge of Biblical prophecy and experience newfound hope for the future God has planned for us!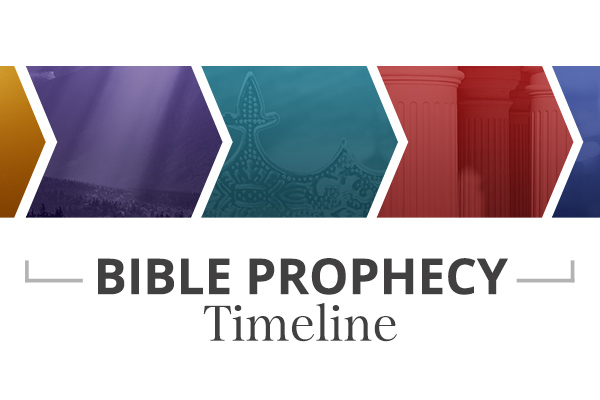 Life Lessons From Deborah
A Mother in Israel
Motherhood, albeit a blessing, can be messy. When our children are young, we invest in their education and imagine a bright future. But the path from the cradle to adulthood is often fraught with unforeseen hardships. Just ask Deborah, the Old Testament judge, who was "a mother in Israel." Her experience with leading a wayward nation reminds us of motherhood's high calling and challenges us to double down with a steadfast commitment, a courageous heart, and a confident faith.
Put God's Word into Practice—Book-by-book!
Living the 66 Books of the Bible
In his newest book, Dr. Jeremiah will take you on a journey through all 66 books in the Bible to reveal how each one practically applies to your daily life!
For each book of the Bible—66 in all—you'll find:
A practical application to put into practice
A key theme to reflect on
A key challenge to tackle
A key verse to memorize
A key prayer to pray
Perfect for long-time followers of Christ and new believers alike, Living the 66 Books of the Bible will not only encourage and challenge you as you study the entirety of God's Word, but also equip you to harness its life-changing power through action.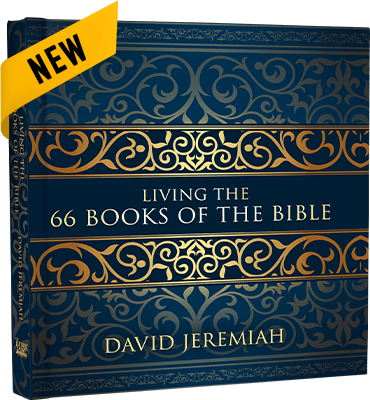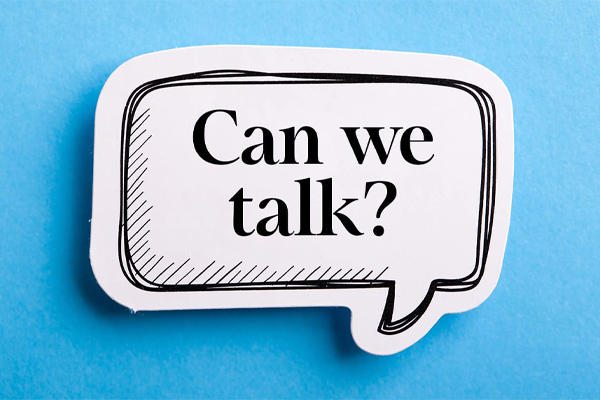 Judgment for Unbelievers
A Tough Subject We Need to Talk About
The final judgment—The Great White Throne Judgment—will be a day when all unbelievers, including anyone who pretended to be godly, will stand before God. Here they will face the consequences of rejecting Jesus Christ as their Savior and Lord. This hearing will be the final bar of justice in God's plan for the earth's inhabitants. Without Christ's righteousness to wash away their sin, the accused will find no mercy when evaluated against the black-and-white standard of absolute truth.
In Revelation 20:13, John tells us that Christ will resurrect every unbeliever who has died. Then, they will stand judgment: "The sea gave up the dead who were in it, and Death and Hades delivered up the dead who were in them. And they were judged, each one according to his works." This resurrection takes place at the end of the Millennium. It will include all the unsaved dead from Creation to the end of the Millennium. After this resurrection, not a single human body will remain in a grave anywhere on earth.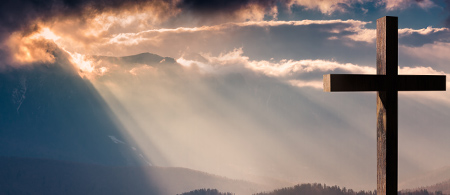 Discover hope—Find renewal
Become a Christian Today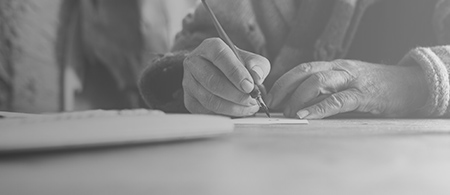 Has Turning Point Made a Difference in Your Life?
Write to Us!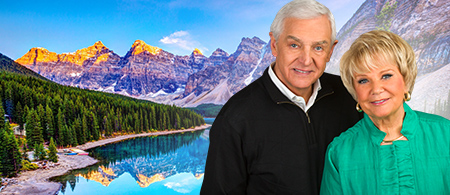 Discover the intersection of relaxation and inspiration
Vacation With Turning Point
Online Vacation Bible School Starts July 3
Airship Genesis Summer Blast!
Join Airship Genesis for a free five-week VBS program this summer. Each week you will find an exciting audio adventure featuring the Genesis Exploration Squad, a Bible lesson, a memory verse, a challenge, fun activities, and more. Your kids can learn about the importance of the Bible in their lives through five separate lessons:
The Bible gives us direction for all of life's adventures!
The Bible was written just for us by God!
The Bible is powerful for any situation.
The Bible should be shared with others.
God rewards us for living by the Bible.
Don't miss Summer Blast! The adventure begins on July 3.