Television Series:
Now Airing
Here are the current teaching series now airing on Turning Point Television. Enter you email address in the box below to receive updates about upcoming broadcasts.
Series Updates »
Please enter a valid email address
You've been successfully signed up!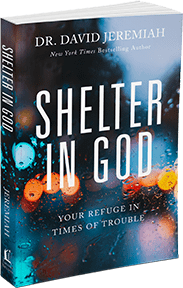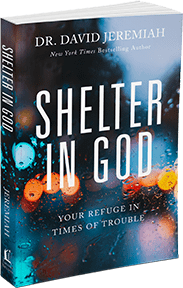 New From David Jeremiah
Shelter in God as You Shelter in Place
In response to the ongoing global crisis, Dr. David Jeremiah has prepared a new resource to provide encouragement about God's presence in the midst of trials. Discover inspiring, biblical wisdom for living in God's Word during a crisis.
Learn More
Your Definitive Guide to Biblical Prophecy
The Book of Signs
Discover what Scripture reveals about the signs of the times and the signs of God's plan for the future—all the way to paradise regained—through 31 Undeniable Prophecies of the Apocalypse.
Learn More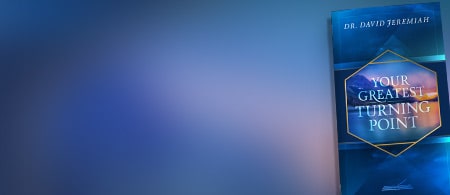 Your Greatest Turning Point
How to become a Christian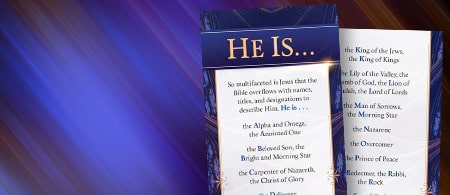 Who is Jesus? One name cannot possibly describe Him
Request Your Free Bookmark: He Is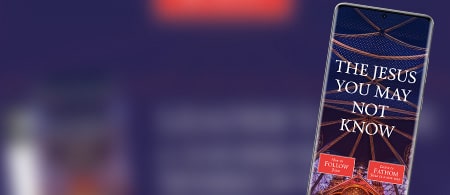 Fathom Jesus like never before
Access exclusive online content
A Turning Point Exclusive
Watch the Brand-New Interview with David Jeremiah
In his new book, Dr. David Jeremiah invites you to walk more closely with Jesus while opening his heart with detailed information about the dearest Person in his life. Now you can learn more about the book and his new teaching series through this conversation with another dear person in his life—his son and Turning Point COO, David Michael Jeremiah.
Free Family Fun!
Explore the World of Airship Genesis
If you have elementary-aged children at home, we have something special for you! All four seasons of the Airship Genesis: Legendary Bible Adventures are available for online streaming. Your kids can enjoy hours of audio adventures, download related activities, explore a map of Rocket Cove, get to know the Genesis Exploration Squad, and read weekly devotionals. Our free mobile game for Apple and Android devices is also available to download!
Grown-ups, we have resources for you too. Visit the grown-ups tab at airshipgenesis.com to view relevant parenting articles. This month's featured article, "Sanctifying the Spin Cycle," offers a word of encouragement for mothers and grandmothers in honor of Mother's Day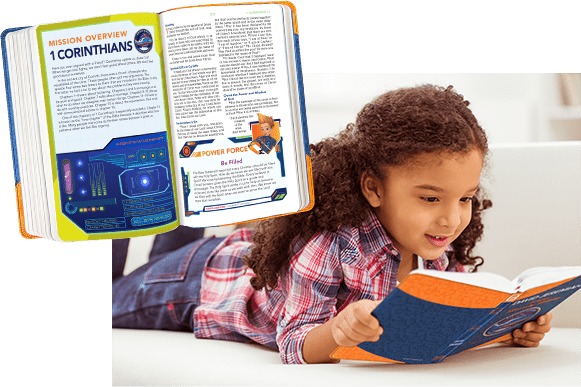 Invite Friends to study with you
FREE Online Leader's Guide
It's astonishing how many people do not know Jesus. Even some Christians, called by God to share His Truth with the lost—are shockingly unaware of who Jesus really is. Without a doubt, there is someone in your life who needs to know Jesus. Needs His love. Needs His grace. Needs the gift of eternal life that He purchased on the cross and guaranteed as He rose from the dead!
Who could you invite to join you on this journey from knowing about Jesus to knowing Him intimately? Turning Point is offering a free leader's guide to help you facilitate discussions about The Jesus You May Not Know. The guide is available as a download, or it can be viewed via our online reader from any platform, with Internet access.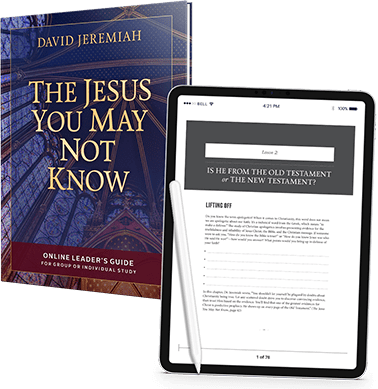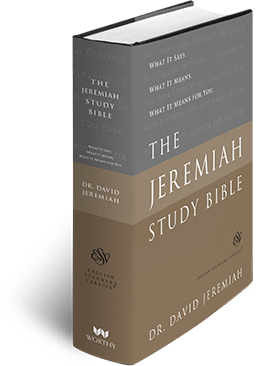 What is says. What it means. What it means to you.
The Jeremiah Study Bible
If you could flip through the pages of God's Word with a prophecy expert, what questions would you ask? Which passages would you want to review? With The Jeremiah Study Bible, you don't have to pick and choose. From Genesis to Revelation, this robust study Bible contains a rich treasure trove of resources to aid your study.
Whether you journey through ancient Babylon with Daniel or delve into Revelation with the apostle John, David Jeremiah's study notes will be your constant companion as you study God's Word.
Dr. Jeremiah's Q&A Duo on Prophecy
Do You Have Questions About the Chaos in Our World?
In the wake of the global coronavirus pandemic, questions are swirling in everyone's mind. Where can we find the answers? God's Word offers a wellspring of comfort and hope. Discover the answers to 136 of those nagging questions in your mind and resolve in your heart to live with optimism for the future with this insightful set of topically indexed, hardback reference books by David Jeremiah.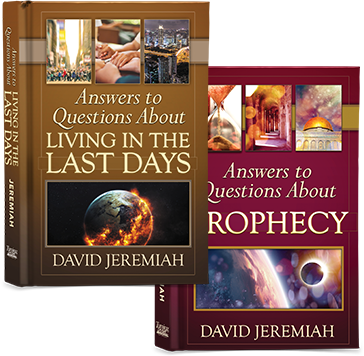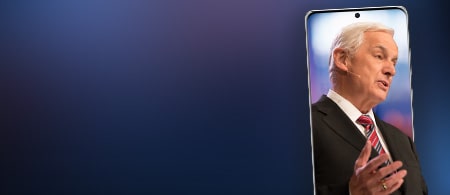 Turning Point's app is the easiest way to watch or listen
Download our free app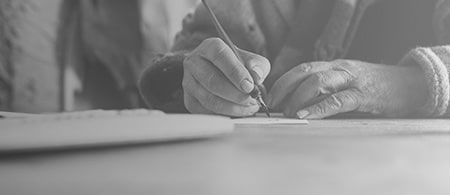 We want to hear from you!
Share Your Story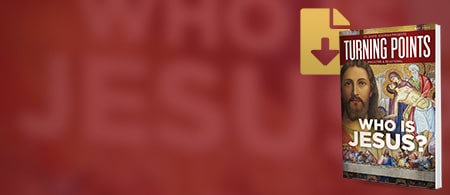 Engaging articles, daily devotionals, and more
Download a Free Copy of the May Issue