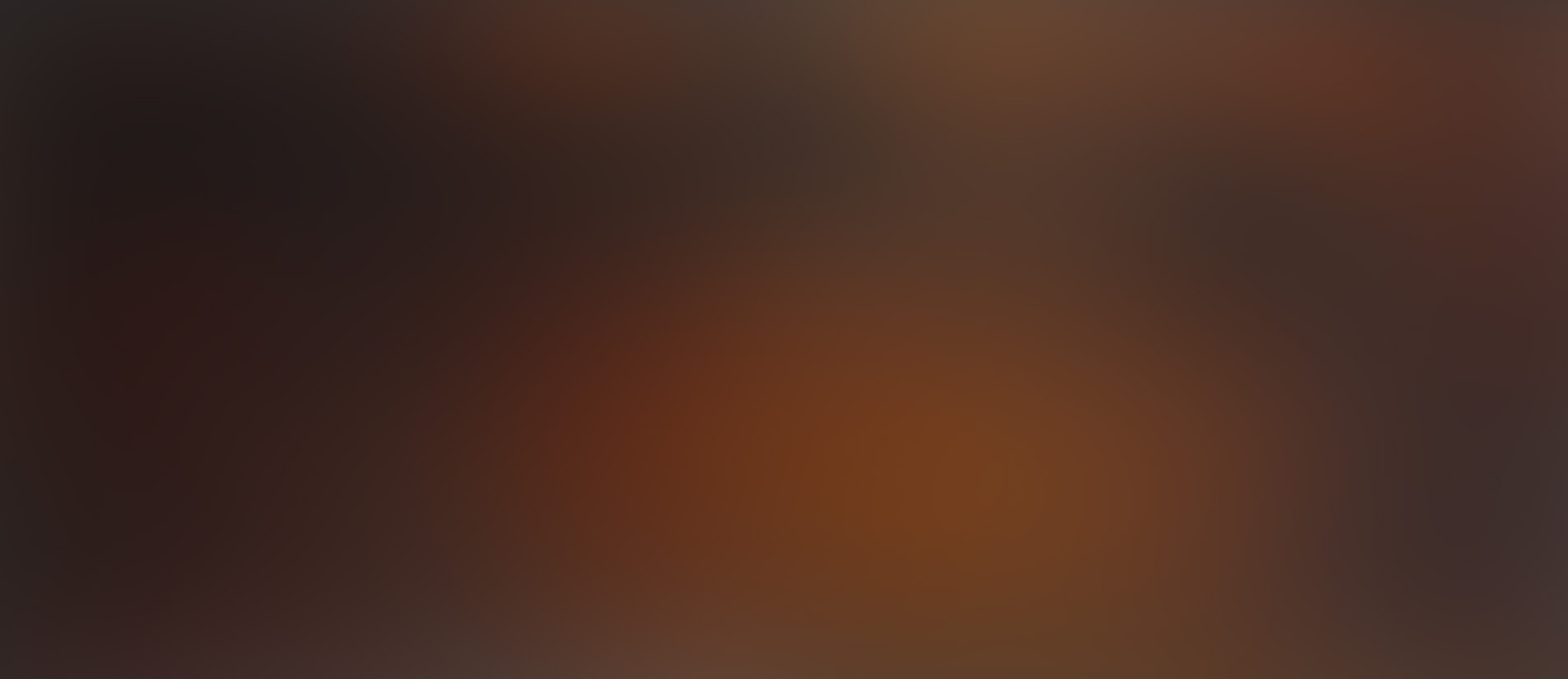 Airing Today
The Joy of Maturity
Previously Recorded
It is the nature of all things to run down, get tired, and burn out—especially people. Therefore, encouragement and motivation are a continual necessity, especially for Christians who labor against the opposition of this world. Paul cites four things that will keep us motivated.
Play With Audio
Featured on this Broadcast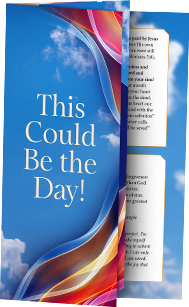 Free Sharable Salvation Guide!
Sharing the gift of salvation has never been easier! This beautiful tract offers a simple, thoughtful way to share God's gift of salvation with your friends and loved ones before Christ returns.
Yours FREE upon request!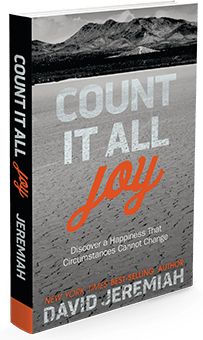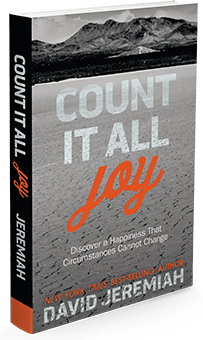 Experience a Joy that Never Ends
Count It All Joy
Is social media robbing you of your joy? Is the news robbing you of your serenity? Your security? David Jeremiah's totally inspiring, beautifully practical study of Philippians will restore it all to you, by the power of God's Word.
Learn More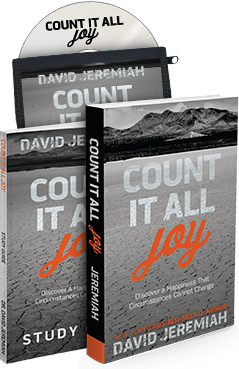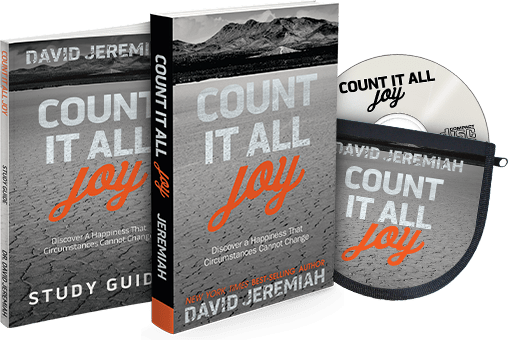 Discover Enduring Happiness
Count It All Joy Ministry Set
Immerse yourself in the joy of relationship with Jesus Christ through this rich exploration of Philippians. The ministry set includes the Count It All Joy book, the study guide, and Dr. Jeremiah's complete message series on your choice of CD or DVD.
Learn More
Wherever You Go, Turning Point is there
Never Miss a Message With the Turning Point App
Broadcast schedules are determined months in advance. Life isn't. When the unexpected happens, find Bible Strong teaching at any time of the day or night on our free mobile app.
Stream or download messages
View daily devotionals
Access your account information and content
Keep in touch with everything happening at Turning Point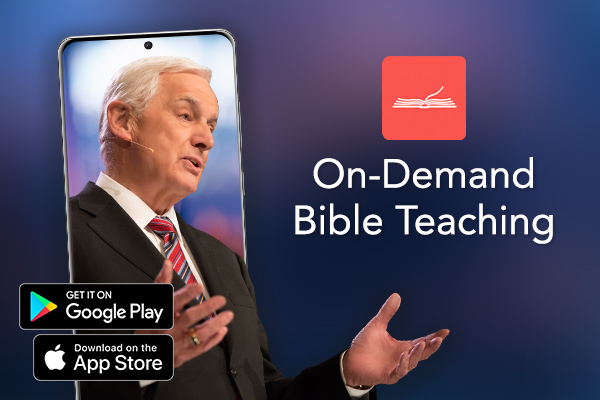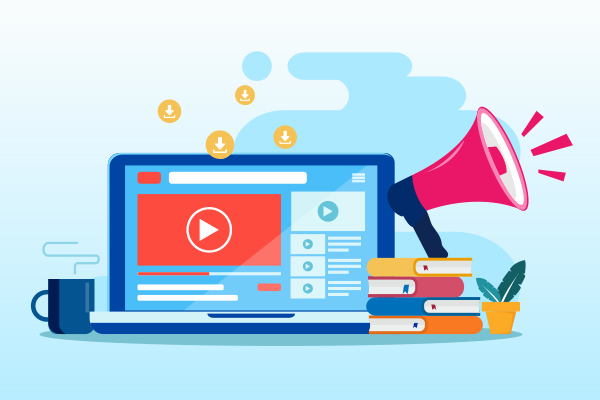 Powerful Outreach Tools
How To Share Your Faith
The signs are all around us. We have no time to waste. Jesus is coming soon! The world—our neighbors, grocery checkers, mechanics, children's teachers, family, and friends—need to know the truth before it's too late. This could be the day!
God has positioned us to take this message to the lost. As Dr. Jeremiah proclaims the truth on television, radio, and online, we hope you'll join us in this evangelistic opportunity. The following collection of tools will equip you to share the Good News with those around you.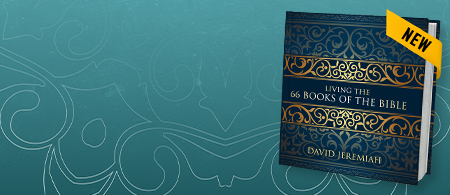 Just Released by Dr. Jeremiah
Living the 66 Books of the Bible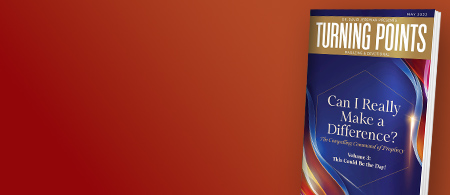 FREE! Exclusive Articles, Updates, and More
Turning Points Magazine & Devotional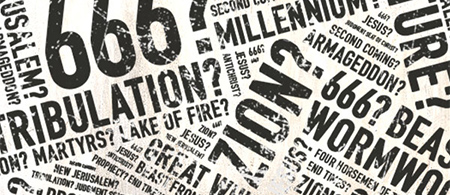 Click to Explore The Definitions You Need to Know!
A to Z Prophecy Terms
This Could Be the Day!
Get Ready. Prepare Your Loved Ones!
Bible prophecy is one of the best ways you and I have to reach people for Christ—now more than ever! This is why—in this last month of our, This Could Be The Day three-month prophecy campaign you won't want to miss the opportunity to take advantage of all the resources offered to bring you comfort during these troubled days and to equip you to reach your loved ones for Christ.
Who would you reach out to if you knew that Jesus was coming back today? Our Lord is coming back quickly. It could be any day—perhaps this day. You certainly know someone—maybe many people—who would be caught unprepared if He were to come back today.
Whoever God is laying on your heart, please—don't wait another moment, another day.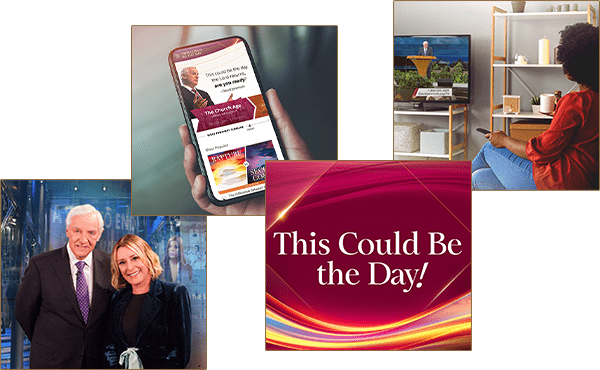 Now Filming!
Dr. David Jeremiah's Why the Nativity?
Every year, millions of people around the globe celebrate Christmas. But do they understand the profound importance and authenticity of Jesus' birth?
Turning Point is partnering with Christians who have worked with major theme parks and blockbuster films to produce an innovative, cinematic presentation of the most pivotal moment in human history. By combining their visual storytelling with details from both Old and New Testaments, Dr. David Jeremiah will take you on a biblically accurate, Christ-centered, unforgettable journey through the wonders of Christmas.
This groundbreaking presentation of the Nativity will be accessible to millions of households through Turning Point's extensive line-up of television networks and digital platforms—and you can be a part of it! Access exclusive behind-the-scenes updates now on Instagram!
Everything You Need
Discover God's Power to Meet Your Deepest Needs
Are you searching for greater confidence, purpose, and peace in your life? Are the pressures of this world weighing you down? If you're overwhelmed, there's help at your fingertips—help that will give you everything you need to walk life's journey with resilience and strength.
Journey through 2 Peter 1:3-11 with Dr. Jeremiah and explore the path to spiritual and personal transformation—the path that leads from God's precious promises to His abundant blessings.
It's time to unpack all that God has provided and take your next step toward a life of confidence in His promises. You already have everything you need!
Learn More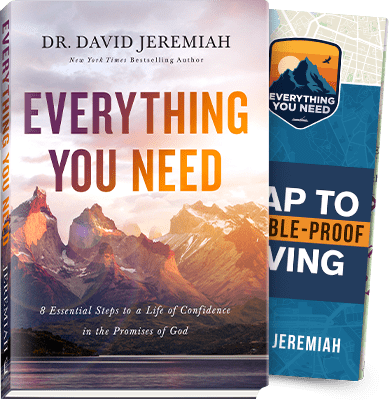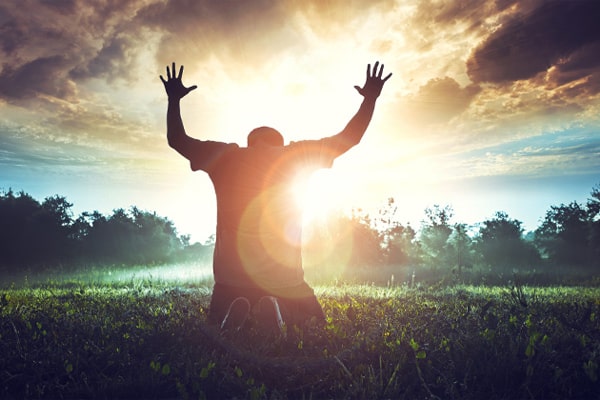 Is God Your Strength?
10 Powerful Prayers Packed With Promise
Imagine a house on a pretty lot, surrounded by shrubs and flowers. A state-of-the-art power plant stands next door. That plant can produce enough energy to power the entire city, but the family inside the house will live in darkness until their home is connected to the plant by electrical wires. Before power can be transmitted to the house, a connection must be made between the power station and the house.
God's promises are the electrical wires that conduct His power into our lives. Through His promises, we receive the power we need to stand against sin and live abundantly.
One of the most practical ways to be powered by God's promises is to pray them. When we pray God's promises, we are telling Him we trust Him to keep His word.
Read 10 Powerful Prayers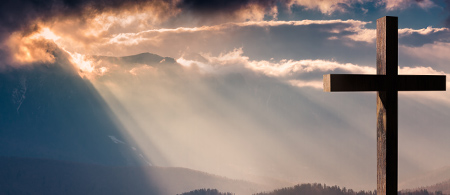 Discover hope—find renewal
Become a Christian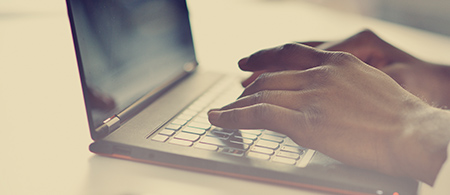 Do you have a favorite message from Dr. Jeremiah?
We Want to Hear From YOU!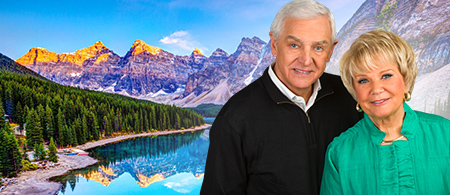 Discover the intersection of relaxation and inspiration
Travel With Turning Point
Television Series:
Now Airing
Here are the current teaching series now airing on Turning Point Television. Enter your email address in the box below to receive updates about upcoming broadcasts.
Series Updates »
Please enter a valid email address
You've been successfully signed up!