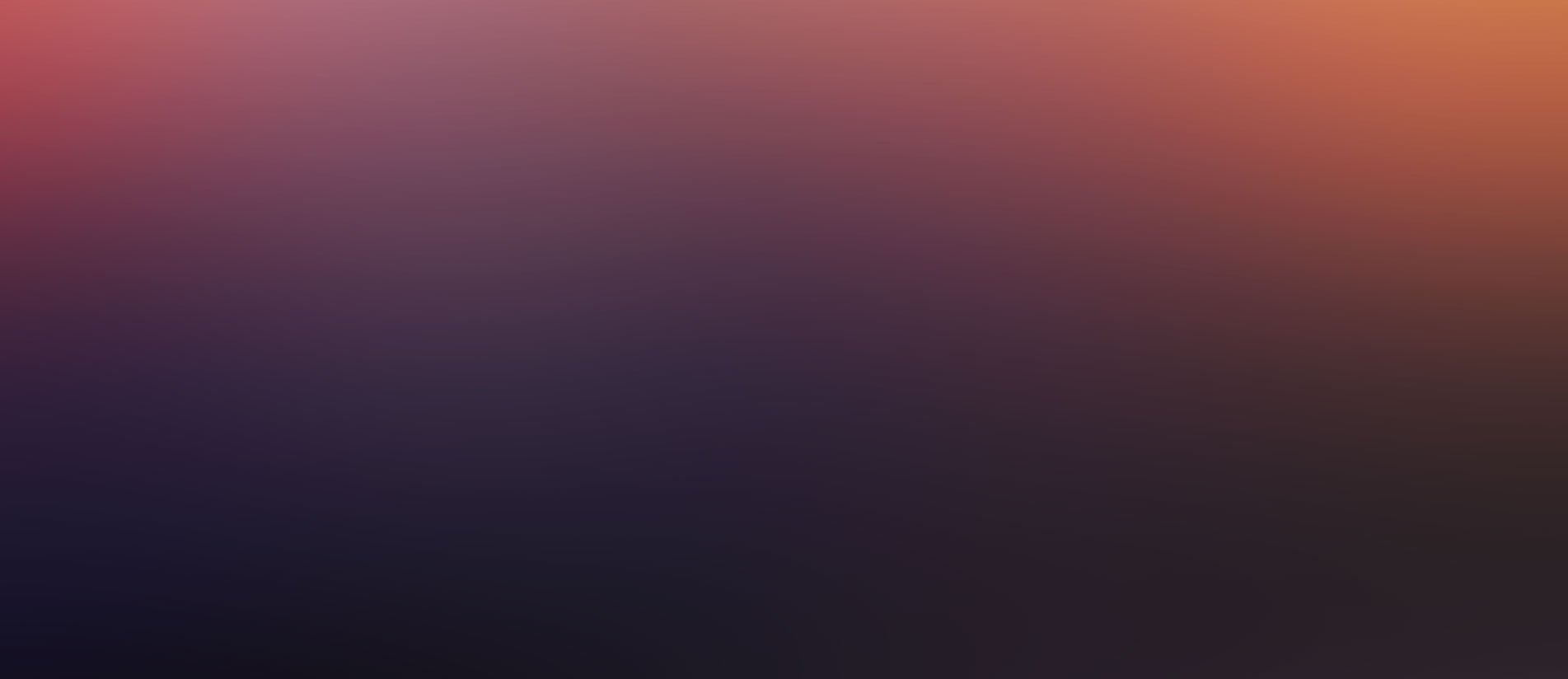 Aired Sunday, January 26
Everything You Need Tour, Part 2
Special highlights from the Everything You Need Tour are featured in this broadcast, including the conclusion of Dr. Jeremiah's message on forgiveness, along with worship led by Michael Sanchez.
Play With Audio
Featured on this Broadcast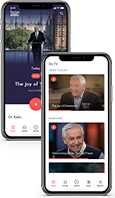 Never Miss a Broadcast
Stay connected to our broadcasts and devotionals through our free app for Apple or Android devices.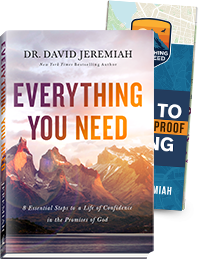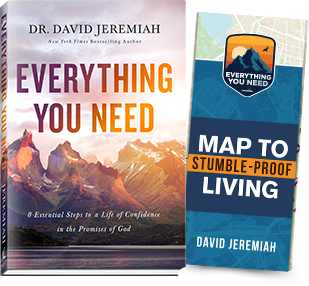 Discover God's Power
Live Confidently in God's Promises
Are you searching for greater confidence, purpose, and peace in your life? There's help at your fingertips—help that will give you everything you need to walk life's journey with resilience and strength.
Learn More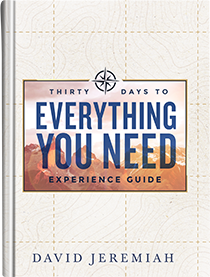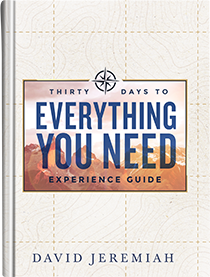 Weather Any Storm
Thirty-Day Experience Guide
Survey your life, set your course, and step out with the help of this companion guide to Everything You Need. Through practical questions and activities, this guide will walk you through each of the eight qualities mentioned in 2 Peter 1.
Learn More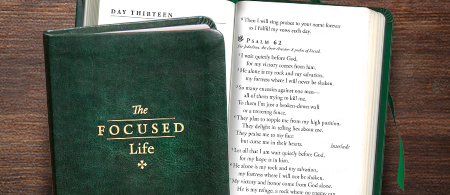 31 Days of Psalms and Proverbs
The Focused Life
A January exclusive for Bible Strong Partners
Watch The Seven Churches of Revelation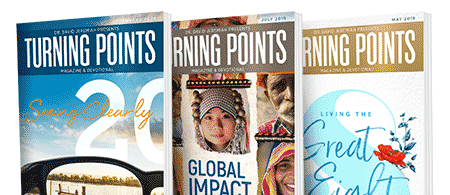 Turning Points Magazine & Devotional
Request a free subscription
The 2020 Turning Point Devotional
Daily in His Presence
If we do not recharge our spiritual batteries by walking with the Lord every day, we will find ourselves drained, weak, ineffective, and prone to temptation, discouragement, and sin. We need to spend time daily in Jesus' presence. As we do, God will help us grow in His love and power.
In the new year, take a few moments each day to pause—to shift your focus from everything that's going on in the world and connect your heart with the heart of Jesus. Let Dr. Jeremiah share Scripture and a few words of wisdom with you every day of the new year through the new Turning Point devotional.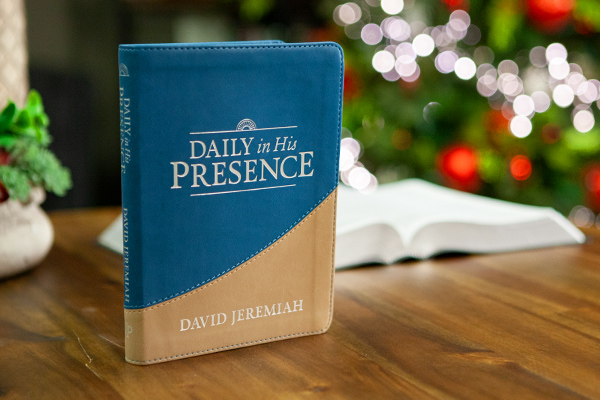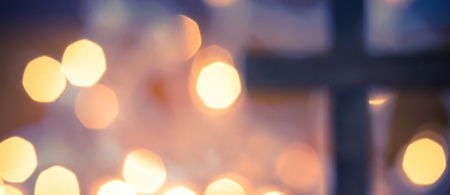 Do you know God… really?
Become a Christian Today
Do you have a favorite message from Dr. Jeremiah?
We Want to Hear From You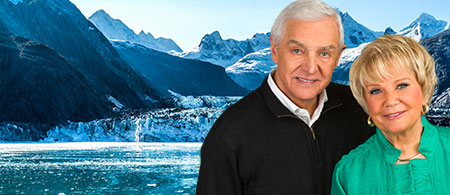 Where relaxation meets inspiration
Travel with Turning Point
Television Series:
Now Airing
Here are the current teaching series now airing on Turning Point Television. Enter you email address in the box below to receive updates about upcoming broadcasts.
Series Updates »
Please enter a valid email address
You've been successfully signed up!